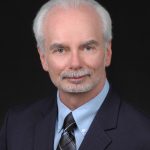 Welcome to the website of the Indiana Non-Public Education Association (INPEA). We hope this site will provide information and resources for a variety of non-public school audiences. Whether you are a non-public school teacher or administrator, a current or prospective parent, or simply an interested stakeholder, this site has information for you!
Non-public schools have been aiding the public good by serving Indiana's families since the late 1700s. Over 400 schools, spread out over 77 counties, are bringing quality educational and formational programs to around 96,000 students annually. Representing both faith-based and independent schools, INPEA members provide a diverse array of educational opportunities to Indiana families.
INPEA was established in 1974 to support the quality and viability of Indiana's non-public schools through advocacy, professional development and resourcing. In its role as advocate, INPEA represents non-public school issues at the General Assembly, the Indiana Department of Education and the Indiana State Board of Education. INPEA also provides quality conferences and workshops on a variety of issues. Our biennial teacher (INPEC) and administrator conferences (INPAC) are the cornerstones of our professional development programs.
INPEA is a central figure in the school choice movement in Indiana and was involved in both  passing the legislation and implementation of the Scholarship Tax Credit and the Choice Scholarship (Voucher) Programs.
If you are interested in INPEA membership or in supporting INPEA efforts, or you just want more information about non-public schools in Indiana, send me an e-mail or give me a call. We'd love to have you as part of the INPEA family!
Sincerely,
John F. Elcesser
Executive Director
317-236-7329
jelcesser@inpea.org